SIEMENS Hot Sale SITRANS F M MAG 3100 P sensor Electromagnetic flow measurement 100% New & Original with very competitive price On sale
New & Original
MAG 3100 P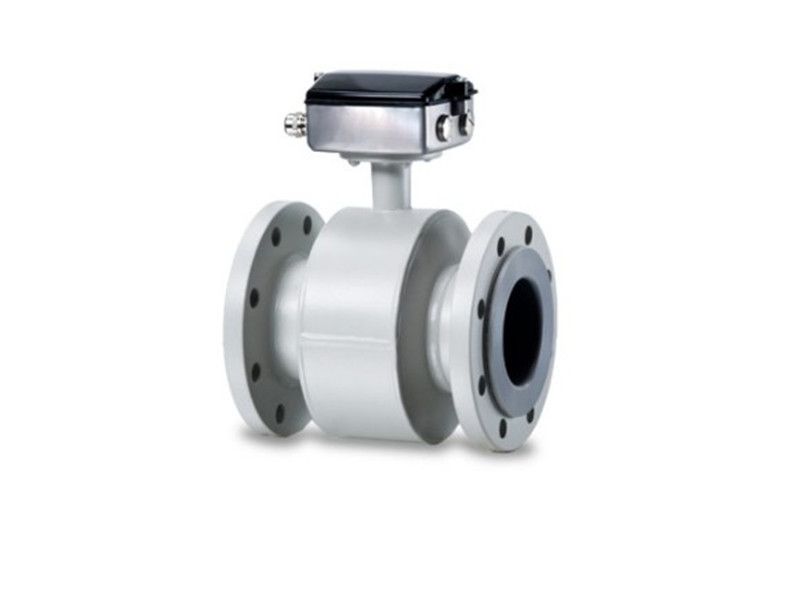 SIEMENS SITRANS F M MAG 3100 P sensor is designed to meet the
most common specifications within the chemical and process industries.
The SITRANS F M MAG 3100 P sensor is designed to meet the most common specifications within the chemical and process industries.
Benefits
DN 15 to DN 300 (½" to 12")

Included in Quick Ship Program (delivery time see PIA LCP)

Most used flowmeter in the chemical and process industries with PTFE/PFA liner and Hastelloy electrodes

Excellent chemical resistance

Full scope of global approvals for hazardous areas:


ATEX, FM, CSA, IEcEx

24 V and 115/230 V Ex compact and remote

intrinsically safe ia analog output

Comprehensive self-diagnostic for error indication and error logging

Fully welded construction provides a ruggedness that suits the toughest applications and environments.

Easy commissioning, the SENSORPROM unit automatically updates settings.

MAG 6000 I full NAMUR compliance
- compliant with NE 21, NE 32, NE 43, NE 53 and NE70
Application
The main applications of the SITRANS F M electromagnetic flow sensors can be found in the following fields:
Chemical industry

Process industry

Pulp and paper

Industrial waste water
Design
Compact or remote mounting possible

Easy "plug & play" field changeability of transmitter

High temperature sensor for applications with temperatures up to 150 °C (302 °F)

Meets EEC directives: PED, 2014/68/EU pressure directive for EN 1092-1 flanges

Build-in length according to ISO 13359

Onsite or factory upgrade to IP68/NEMA 6P of a standard sensor.
Mode of operation
The flow measuring principle is based on Faraday's law of electromagnetic induction according to which the sensor
converts the flow into an electrical voltage proportional to the velocity of the flow.
Technical specifications
Version

MAG 3100 P

Product characteristic

Chemical and process industry-oriented (Included in Quick Ship Program

Nominal size

PTFE: DN 15 … 300 (½" … 12")

PFA: DN 15 … 150 (½" … 6")

Measuring principle

Electromagnetic induction

Excitation frequency (Mains supply: 50 Hz/60 Hz)

DN 15 … 65 (½" … 2½"): 12.5 Hz/15 Hz

DN 80 … 150 (3" … 6"): 6.25 Hz/7.5 Hz

DN 200 … 300 (8" … 12"): 3.125 Hz/3.75 Hz

Process connection




Flanges

EN 1092-1, raised face1) (EN 1092-1, DIN 2501 & BS 4504 have the same mating dimensions)

DN 15 … 50 (½" … 2"): PN 40 (580 psi)

DN 65 … 300 (2½" … 12"): PN 16 (232 psi)

DN 200 … 300 (8" … 12"): PN 10 (145 psi)

ANSI B16.5 (~BS 1560), raised face

½" … 12": Class 150 (20 bar (290 psi))
Certificates and approvals




Calibration




Standard production calibration

Zero-point, 2 x 25 % and 2 x 90 %

Hazardous areas




Ex-sensor in compact or remote version with MAG 6000 I Ex

ATEX, FM, CSA, IECEx, EAC Ex, NEPSI

Zone 1 Ex d e ia IIC T6 Gb

XP IS Class I Div. 1 Groups A, B, C, D2)

DIP Class II+III Div. 1 Groups E, F, G2)

Standard sensor with/without MAG 5000/6000/6000 I

NI Class I Div. 2 Groups A, B, C, D

NI Class I Zone 2 Groups IIC

Pressure equipment

PED, CRN

Others

EAC (Russia, Belarus, Kazakhstan)

KCC (South Korea)
<img src="res/201909/30/412f64b3997b7649_87_0.png" width="580" height="447" alt="Hot Sale SITRANS F M MAG 3100 P sensor Electromagnetic flow measurement 100% New & Original with very competitive price >
SITRANS P500
SITRANS P420
SITRANS P320
SITRANS P410
SITRANS P DS III
SITRANS P310
SITRANS P300
WirelessHART pressure transmitter SITRANS P280
SITRANS P200/P210/P220
SITRANS P Compact
SITRANS LH100
SITRANS LH300
SITRANS TH100
SITRANS TH200
SITRANS TH300
SITRANS TH400
SITRANS TH320/420
SITRANS TR200
SITRANS TR300
SITRANS TR320
SITRANS TR420
SITRANS TF
SITRANS TO500
SITRANS TS100
SITRANS TS200
SITRANS TS300
SITRANS TS500
SITRANS TS Inserts
SITRANS TSthermowell
SITRANS F M MAG 1100 F
SITRANS F M MAG 5100 W
SITRANS F M MAG 3100
SITRANS F M MAG 3100 P