SIEMENS Hot Sale SITRANS F M MAG 5100 W Electromagnetic flow measurement New & Original with very competitive price & One year Warranty
New & Original
MAG 5100 W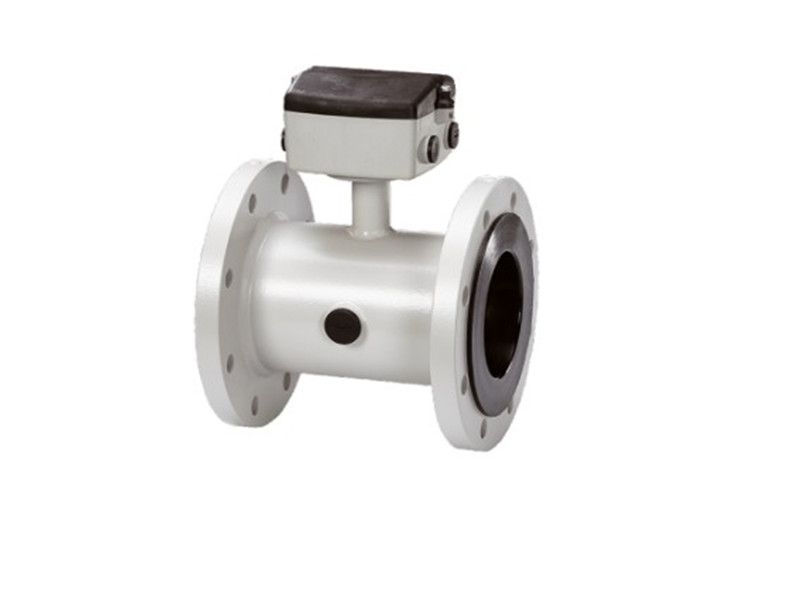 SIEMENS SITRANS F M MAG 5100 W Electromagnetic flow measurement
The SITRANS F M MAG 5100 W with its patented liners of hard rubber NBR or ebonite and EPDM is a sensor for all water applications.
Overview
The SITRANS F M MAG 5100 W is an electromagnetic flow sensor designed to meet ground water,
drinking water, waste water, sewage or sludge applications.
Benefits
DN 15 to DN 1200/2000 (½" to 48"/78")

Stock program of MAG 5100 W secures short delivery time

Connection flanges EN 1092-1 (DIN 2501), ANSI, AWWA, AS and JIS

NBR Hard Rubber and Ebonite Hard Rubber liner for all water applications

EPDM liner with drinking water approvals

Hastelloy integrated grounding and measuring electrodes

Increased low flow accuracy for water leak detection, due to coned liner design.

Drinking water approvals

Suitable for direct burial and constant flooding

Custody transfer approvals

Built-in length according to ISO 13359; the standard includes sizes up to DN 400.

Easy commissioning, SENSORPROM unit automatically uploads calibration values and settings.

Designed so patented in-situ verification can be conducted. Using SENSORPROM fingerprint.

Custody transfer option for water billing, with type approval after OIML R 49 and verified according to MI-001 - 0D inlet/ 0D outlet installation

Pattern approval OIML R 49

Conform to ISO 4064 and EN 14154 for mechanical flowmeters

PTB K7.2

Kiwa water approval

FM Fire Service Meter (Class Number 1044) for automatic fire protection systems.

Meets EEC directives: PED 2014/68/EU pressure directive for EN 1092-1 flanges

Simple onsite or factory upgrade to IP68/NEMA 6P of a standard sensor

Type approval of marine equipment (ABS, Bureau Veritas, DNV, GL, Lloyd's Register)
Application
The main applications of the SITRANS F M electromagnetic flow sensors can be found in the following fields:
Water abstraction

Water treatment

Water distribution network (leak detection management)

Custody transfer water meters

Irrigation

Waste water treatment

Filtration plant (e.g. reverse osmosis and ultra filtration)

Industrial water applications
Mode of operation
The flow measuring principle is based on Faradays law of electromagnetic induction according to which the sensor
converts the flow into an electrical voltage proportional to the velocity of the flow.
MAG 5100 W CT program is type approved according to international water meter standard OIML R 49. Since the first
November 2006 the MI-001 water meter directive is in force, which means that all water meters can be
sold across the EU borders if the water meters contain a MI-001 label.
The MAG 5100 W MI-001 verified and labeled products are a Class II approval according to Directive 2014/32/EU of the European
Parliament and Council of 26 February, 2014 on measuring instruments, Annex III Water meters (MI-001) in the
sizes from DN 50 to DN 1200 (Article No. 7ME6520).
SITRANS P500
SITRANS P420
SITRANS P320
SITRANS P410
SITRANS P DS III
SITRANS P310
SITRANS P300
WirelessHART pressure transmitter SITRANS P280
SITRANS P200/P210/P220
SITRANS P Compact
SITRANS LH100
SITRANS LH300
SITRANS TH100
SITRANS TH200
SITRANS TH300
SITRANS TH400
SITRANS TH320/420
SITRANS TR200
SITRANS TR300
SITRANS TR320
SITRANS TR420
SITRANS TF
SITRANS TO500
SITRANS TS100
SITRANS TS200
SITRANS TS300
SITRANS TS500
SITRANS TS Inserts
SITRANS TSthermowell
SITRANS F M MAG 1100 F
SITRANS F M MAG 5100 W