SIEMENS Hot Sale SITRANS F M MAG 1100 F Electromagnetic flow measurement New & Original with very competitive price In Stock
New & Original
MAG 1100 F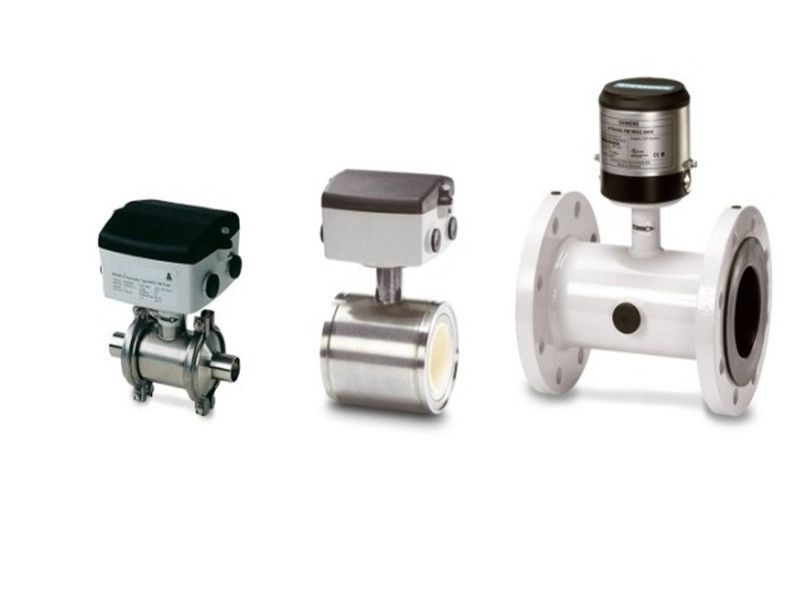 SIEMENS SITRANS F M MAG 1100 F Electromagnetic flow measurement
The SITRANS F M MAG 1100 F sensor is especially designed for the food & beverage and pharmaceutical
industries and is available with hygienic and flexible process connections.
Benefits
Sensor sizes: DN 10 to DN 100 (3/8" to 4")

AISI 316 stainless steel enclosure

Sensor: Hygienic connection, 3A approval and EHEDG certified

Sanitary design for CIP/SIP cleaning

Easy commissioning, the SENSORPROM unit automatically updates settings

Hose proof IP67/NEMA 4X enclosure rating

Designed that patented in-situ verification can be conducted. Using SENSORPROM fingerprints.
Application
The main applications of the SITRANS F M electromagnetic sensors can be found in the following fields:
Food industry

Beverage industry

Pharmaceutical industry
Design
Unique mechanical design with a wide range of customer specified sanitary connection

Compact or remote mounting possible easy "plug & play" field changeable

Simple on site upgrade to IP68/NEMA 6P terminal box

ATEX 2G D version for hazardous areas (ceramic liner)
Technical specifications
Measuring principle

Electromagnetic induction

Excitation frequency (Mains supply: 50 Hz/60 Hz)

DN 10 … 65 (¼" … 2½"): 12.5 Hz/15 Hz
DN 80 … 100 (3", 4"): 6.25 Hz/7.5 Hz

Process connection




Nominal size

DN 10 … DN 100 (3/8" … 4")

Process connection

Hygienic adapters available for:
Certificates and approvals




Calibration




Standard Production calibration

Zero-point, 2 x 25 %, 2 x 90 %

Hazardous areas






Ex-sensor in compact or remote version with MAG 6000 I Ex

Zone 1 Ex d e ia IIB T6 Gb

Standard sensor in compact or remote version with MAG MAG

5000/6000/6000 I Ex

NI Class I Div. 2 Groups A, B, C, D




Standard sensor in compact or remote version with MAG MAG 5000/6000/6000 I Ex

NI Class I Div. 2 Groups A, B, C, D

Hygienic




3A (remote version with Polyamide terminal box)

3A (remote version with Polyamide terminal box)

EHEDG (remote version with Polyamide terminal box, DN 25 ... 100 /1 ... 4")

Hygienic EC 1935:2004 European food contact material

Pressure equipment

PED - 2014/68/EU

Others

EAC (Russia, Belarus, Kazakhstan)

KCC (South Korea)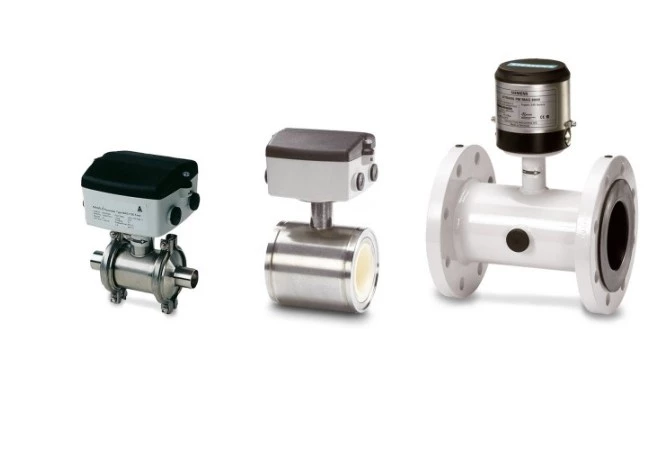 SITRANS P500
SITRANS P420
SITRANS P320
SITRANS P410
SITRANS P DS III
SITRANS P310
SITRANS P300
WirelessHART pressure transmitter SITRANS P280
SITRANS P200/P210/P220
SITRANS P Compact
SITRANS LH100
SITRANS LH300
SITRANS TH100
SITRANS TH200
SITRANS TH300
SITRANS TH400
SITRANS TH320/420
SITRANS TR200
SITRANS TR300
SITRANS TR320
SITRANS TR420
SITRANS TF
SITRANS TO500
SITRANS TS100
SITRANS TS200
SITRANS TS300
SITRANS TS500
SITRANS TS Inserts
SITRANS TSthermowell
SITRANS F M MAG 1100 F