SIEMENS Brand New SITRANS LH100 Process Instrumentation Pressure Measurement Hot sale for Very Competitive Price and one year Warranty
New & Original
LH100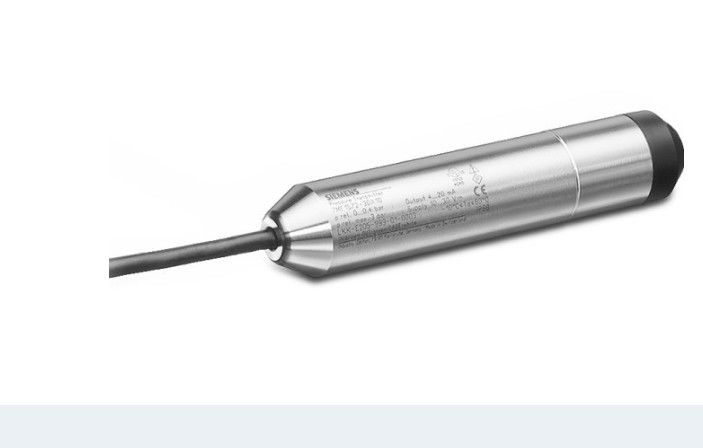 SIEMENS SITRANS LH100 Process Instrumentation Pressure Measurement
The SITRANS LH100 series pressure transmitter is a well probe and converts the level-proportional hydrostatic pressure
into a standardized signal of 4 to 20 mA. It measures the level in basins, tanks, canals and dams.
The SITRANS LH100 is available for different measuring ranges and optionally with explosion protection.
The transmitter has a stainless steel housing and a piezoresistive sensor with a ceramic diaphragm.
Overview
The pressure transmitter SITRANS LH100 is a submersible sensor for hydrostatic level measurement.
The pressure transmitter measures the liquid levels in tanks, containers, channels and dams.
The SITRANS LH100 pressure transmitters are available for various measuring ranges and with explosion protection as an option.
A junction box and a cable hanger are available as accessories for simple installation.
Benefits
* Compact design
* Simple installation
* Small error in measurement (0.3 %)
* Degree of protection IP68
Application
SITRANS LH100 pressure transmitters are used in the following branches, for example:
* Shipbuilding
* Water/water water supply
* For use in unpressurized/open vessels and wells
Design
The pressure transmitter has a built-in ceramic sensor which is equipped with a Wheatstone resistance bridge.
These pressure transmitters are equipped with an electronic circuit fitted together with the sensor in a stainless steel housing.
In addition, the connecting cable contains a vent pipe which is equipped with a humidity filter to prevent the build-up of condensation.
The diaphragm is protected against external influences by a protective cap.
The sensor, the electronics and the connecting cable are housed in an enclosure with small dimensions.
The pressure transmitter is temperature-compensated for a wide temperature range.
SITRANS P500
SITRANS P420
SITRANS P320
SITRANS P410
SITRANS P DS III
SITRANS P310
SITRANS P300
WirelessHART pressure transmitter SITRANS P280
SITRANS P200/P210/P220
SITRANS P Compact
SITRANS LH100