SIEMENS Hot Sale SITRANS P310 Process Instrumentation Pressure Measurement 100% New & Original with very competitive price and Warranty
New & Original
P310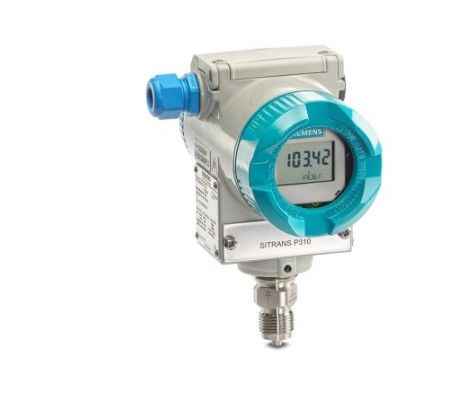 SIEMENS SITRANS P310 Process Instrumentation Pressure Measurement
Overview
SITRANS P310 pressure transmitters are digital pressure transmitters with a high level of operating convenience.
With a measurement accuracy of 0.075%, they complement the SITRANS P DS III and round off the portfolio.
The parameterization is performed using input buttons or the HART interface.
The comprehensive functionality makes for precise adjustment of the pressure transmitter to the requirements of the plant.
Operation is very simple, despite the variety of setting options.
Pressure transmitters with type of protection "Intrinsic safety" and "Explosion-proof" may be installed in hazardous areas (zone 1) or in zone 0.
The transmitters are provided with an EC type examination certificate and comply with the respective harmonized European standards (ATEX).
The transmitters can be equipped with various designs of remote seals for special applications such as the measurement of highly viscous substances.
SITRANS P310 pressure transmitters are available in various versions for measuring:
* Gauge pressure
* Differential pressure
* Volume flow
* Mass flow
Benefits
High quality and service life

High reliability even under extreme chemical and mechanical loads

For aggressive and non-aggressive gases, vapors and liquids

Extensive diagnostics and simulation functions

Good long-term stability

Wetted parts made of high-grade materials (stainless steel, Hastelloy)

Infinitely adjustable spans from 0.01 bar to 700 bar (0.15 psi to 10153 psi)

Measuring accuracy 0.075 %

Parameterization over input buttons and HART interface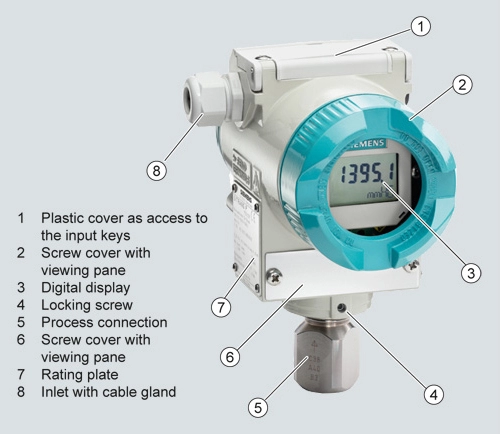 SITRANS P500
SITRANS P420
SITRANS P320
SITRANS P410
SITRANS P DS III
SITRANS P310