Original Testo 557 digital manifold kit - with Bluetooth and set of 4 hoses 0563 2557
100% New & Original with very competitive price and One year Warranty
557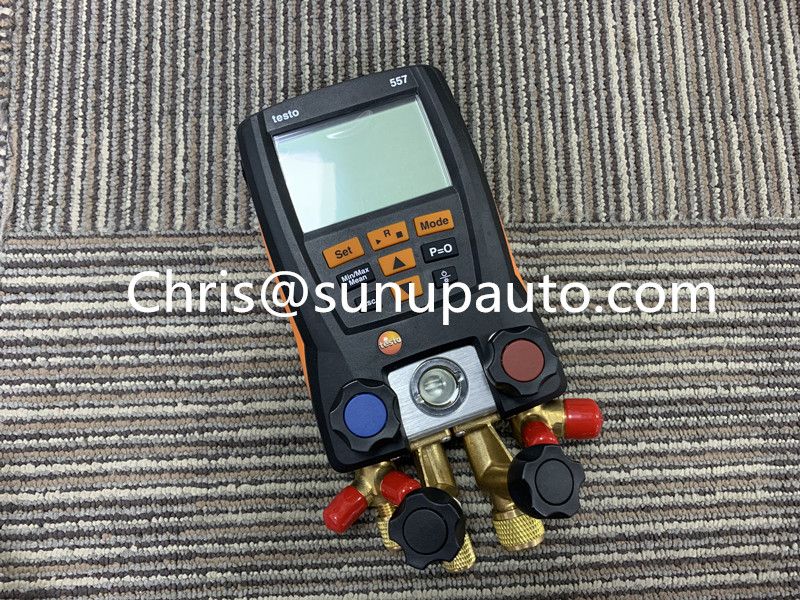 Testo 557 digital manifold kit - with Bluetooth and set of 4 hoses
Order-Nr. 0563 2557
* omplete kit: set of 4 hoses, 2 x pipe clamp temperature probes, precise external Pirani gauge for vacuum measurement and transport case
* Automatic calculation of superheating and subcooling in real time for 60+ refrigerants: no hassle of manual calculations

* Temperature-compensated leakage test and automatic ambient pressure measurement

* Live data feed integration now available with the MeasureQuick App.

The complete kit for work on air conditioning and refrigeration systems, as well as on heat pumps: the testo 557 digital manifold,
including a set of 4 hoses! This kit enables you to get down to work straight away! The testo 557 digital manifold fulfils
numerous functions in just one instrument: including superheating/subcooling calculation,
vacuum measurement and temperature-compensated leakage test.
You can also use the powerful testo Refrigeration App to monitor the manifold via your smartphone/tablet and to store the
measurement results or send them by e-mail as a complete report.
Product Description
Are you responsible for the commissioning or maintenance of air conditioning and refrigeration systems, as well as heat pumps?
If so, the testo 557 is the ideal digital manifold for you: this digital manifold replaces multiple tools in the air
conditioning and refrigeration industry and can be connected to testo's powerful Refrigeration App.
The testo 557 offers a high-precision external Pirani probe for vacuum measurement: this enables the quick,
safe evacuation of refrigeration systems and heat pumps.
Innovative technology in one robust package
A sturdy housing reliably protects the testo 557 digital manifold from impacts (according to protection class IP 42).
Thanks to the suspension hook on the back, the instrument is well-secured during the measuring process.
The illuminated display ensures optimum legibility of the readings, even if visibility is poor.
Delivery Scope
testo 557 digital 4-valve manifold, including set of 4 hoses, batteries (4 x AA) and calibration protocol
2 x clamp temperature probes (0613 5506)
Precise external Pirani probe for vacuum measurement
Transport case (0516 0012)
Refrigeration App (free download)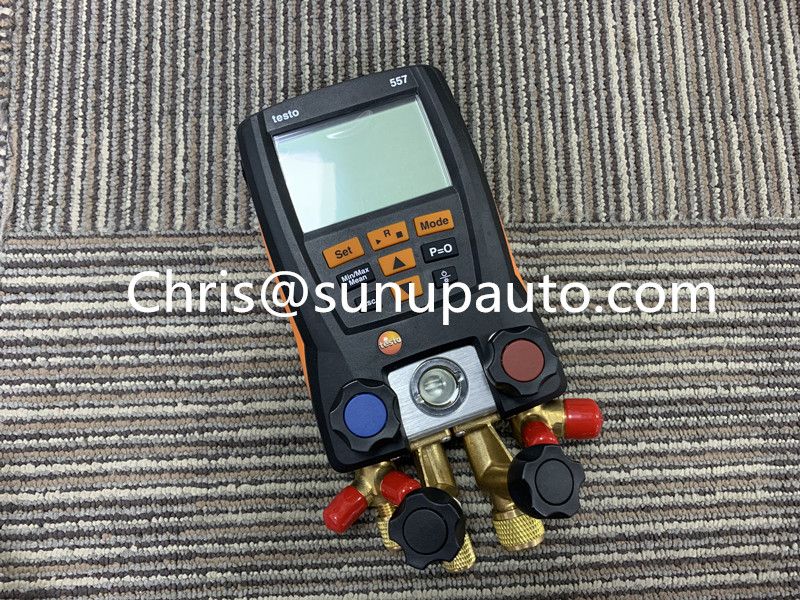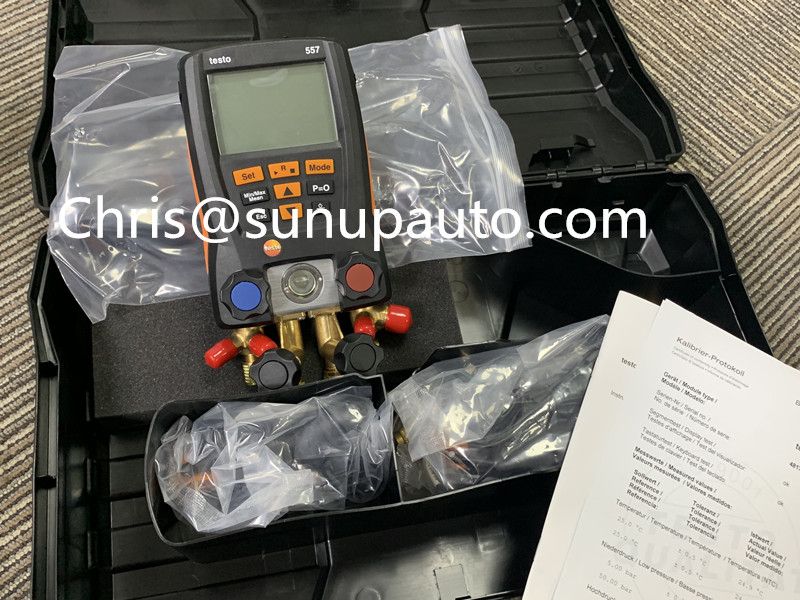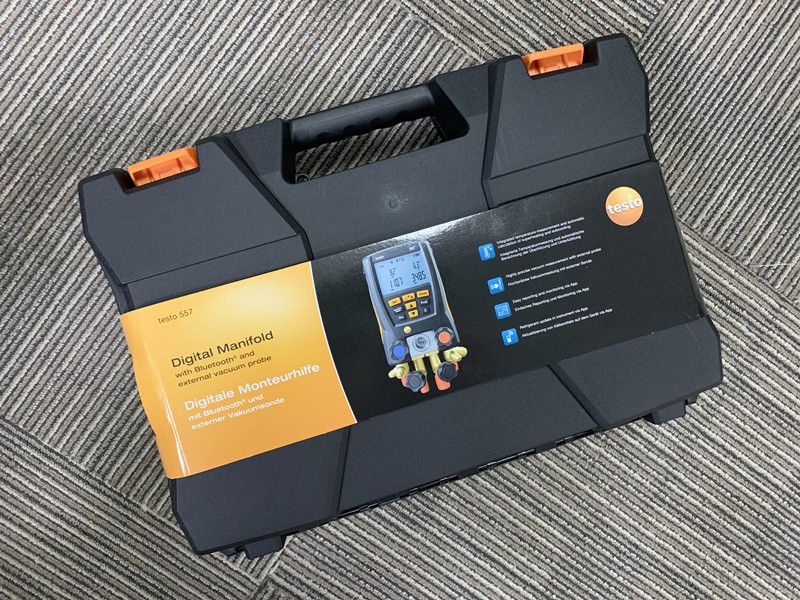 There have More items , all for 100% New & Original with very good discount , pls kindly contact with Chris directly to know more details information .

Chris Fang
Sales Engineer
Sunup (Wuhan) Import and Export Co., Ltd.
Add:7-A16,Caishen Commercial Plaza,Hankou Railway Station,Wuhan, China

Postal code:430015
M: + 86-15926376631(WhatsApp & Wechat)
Skype: live:chris_61491
Email: chris@sunupauto.com