Original Testo testo 557 - 4-Valve digital manifold kit with Bluetooth and external vacuum gauge Order-Nr. 0563 1557
100% New & Original with very competitive price and One year Warranty
557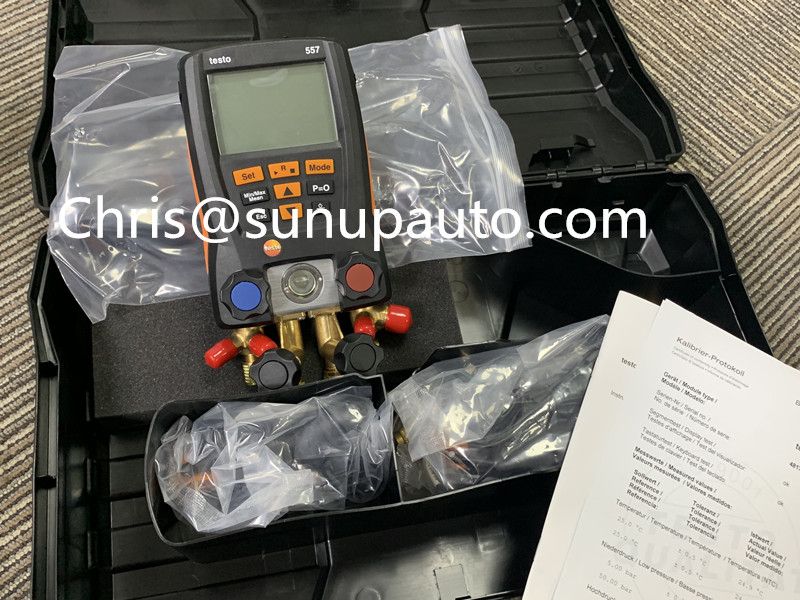 Testo testo 557 - 4-Valve digital manifold kit with Bluetooth and external vacuum gauge
Order-Nr. 0563 1557
* External vacuum probe for faster and more reliable system evacuation
* Accurate, simultaneous superheat / subcooling measurements
* Rugged housing with additional one year warranty (w/ registration)
* Live data feed integration now available with the MeasureQuick App.
The testo 557 4-valve digital manifold with 3/8 in. and 1/4 in. vacuum ports comes with a remote vacuum probe for faster
and more reliable evacuations, Bluetooth, app connectivity, two clamp temperature probes for instantaneous
superheat / subcooling readings, and a convenient service case.
Product Description
The testo 557 digital manifold has a 4-way valve block, a large backlit display, and a sight glass.
Two NTC thermistor clamp probes provide superior accuracy for simultaneous, real-time superheat and subcooling readings.
The wireless Bluetooth / app allows you to view measurement data on your smartphone or tablet,
enabling you to quickly and conveniently complete and document your job.
Then, be able to finalize documentation and send reports and invoice via email, right from the job site. In addition to
the 60 refrigerant profiles stored in the instrument, the app can be used to download new refrigerants from the Internet, directly to the digital manifold.
Measures high side / low side pressures and temperatures
4-way valve block with 3/8 in. and 1/4 in. ports
External vacuum probe
App integration via Bluetooth (65-foot range)
Calculates and displays superheat and subcooling temperatures
Delivery Scope
testo 557 digital manifold, including 2x NTC temperature clamp probes, external vacuum probe, batteries, case, certificate of conformity, and user's manual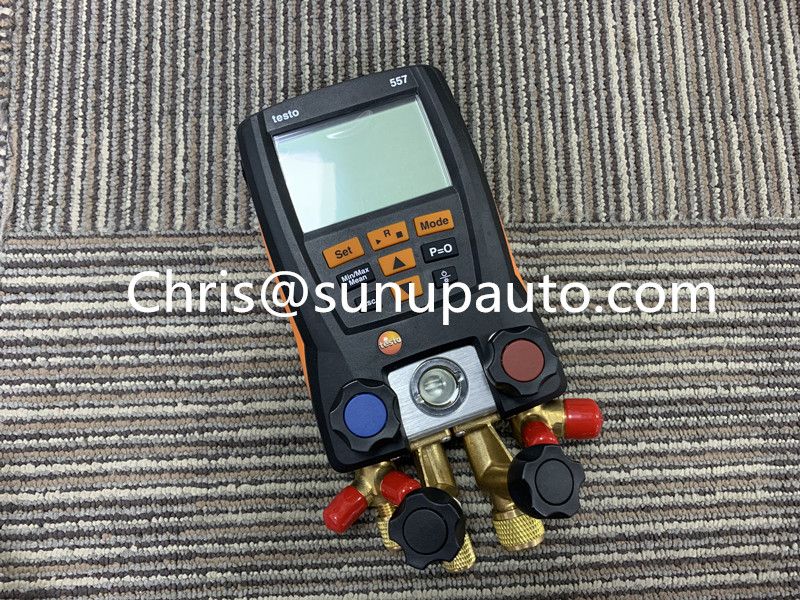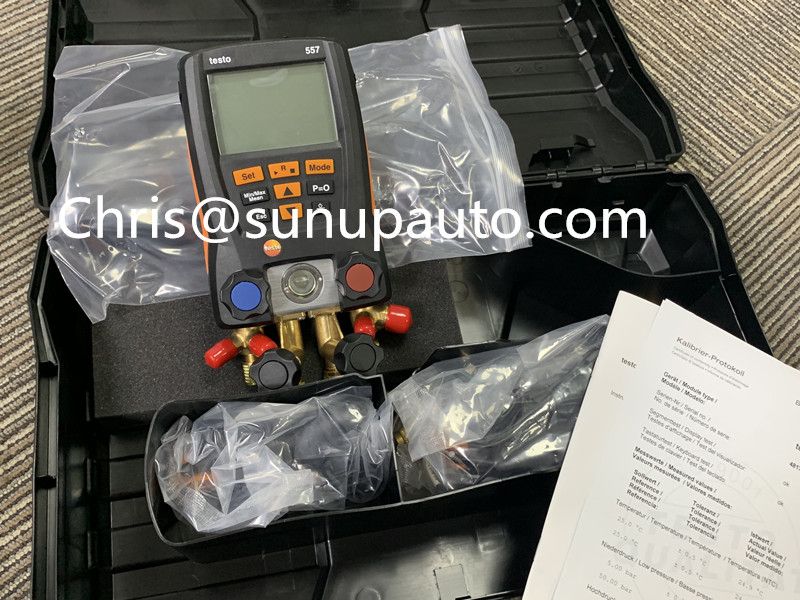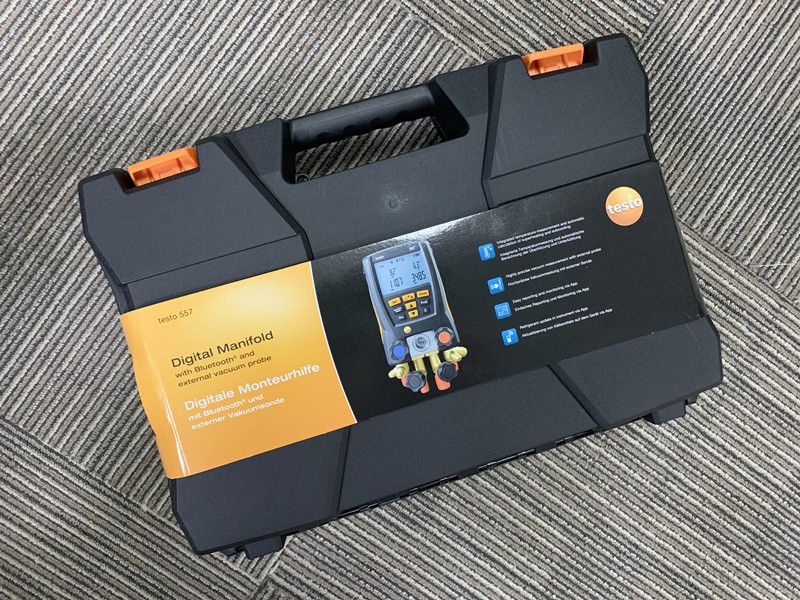 There have More items , all for 100% New & Original with very good discount , pls kindly contact with Chris directly to know more details information .

Chris Fang
Sales Engineer
Sunup (Wuhan) Import and Export Co., Ltd.
Add:7-A16,Caishen Commercial Plaza,Hankou Railway Station,Wuhan, China

Postal code:430015
M: + 86-15926376631(WhatsApp & Wechat)
Skype: live:chris_61491
Email: chris@sunupauto.com